High School Counselor Week
Weekly stories, facts, trends, and other information from around the country
Subscribe to our Weekly Emails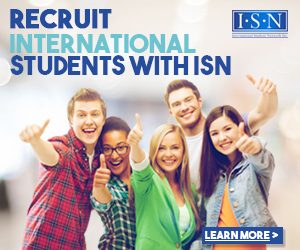 Does Your Application Need to Show a Spike?
University of Virginia Admissions – September 10, 2020
What does "spike" mean to you? If you've been spending time on websites where college admission advice is given out in the last few years, you've probably seen it used…This idea didn't come out of admission offices.
Understanding the Ins and Outs of Financial Aid
Southwestern University – September 23, 2020
Looking for tips on how to pay for college, especially in the year of COVID-19? We've rounded up our suggestions for students and their families.
What Are We Looking for in an Applicant?
Tulane University Admission Blog – September 22, 2020
I've said this before many times; we never want for our applicants to participate in specific activities, write about essay topics or in general just do specific things because they think its what colleges 'want to see.' There is almost nothing, literally, in this entire process that every university you are applying to is searching for in your application…
The Basics of College Admission: Part 2
Georgia Tech Admission Blog – September 22, 2020
I hope you are hungry and have a big spoon because these three episodes are filled with nutrients to sustain you through your admission experience.
Decreasing Funding for Health?
Inside Higher Ed – September 22, 2020
New survey data from the American College Health Association suggest colleges are decreasing their funding to health services, keeping residence halls open and varying widely with regard to testing.