High School Counselor Week
Weekly stories, facts, trends, and other information from around the country
Subscribe to our Weekly Emails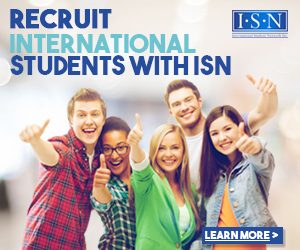 Shaping Your College List
Tufts Undergraduate Admission – September 4, 2020
We're in the prime window for rising seniors to be finalizing college lists, narrowing down to roughly 8-10 institutions to which you'll submit applications. For lots of students, list-making can be the most overwhelming, chaotic stage in the college search process, but I happen to think it's the most fun…
College Raptor's 2021 Best Colleges Rankings
College Raptor – August 26, 2020
In these various lists, we shine the spotlight on the best colleges and universities that the US has to offer. Many of the brand new lists are inspired by current events. We've divided these rankings into multiple handy categories, allowing students and their families to more easily find schools that fit with what they're looking for
Niche 2021 Best Colleges
Niche – August 21, 2020
Explore college rankings based on rigorous analysis of key statistics and millions of student and alumni reviews, and see how we calculate these rankings.
Princeton Review: The Best 386 Colleges 2021
The Princeton Review – August 18, 2020
For our 29th edition, we surveyed 143,000 students from across the country so we can tell you which college has the best food, best career services, happiest students, and more. Find out if your dream school made one of our 62 lists.
U.S. News Best Colleges
U.S. News & World Report – September 14, 2020
Expert advice, rankings and data to help you navigate your education journey and find the best college for you. As part of its updated methodology, we considered numerous factors including ones directly connected to COVID-19.
Washington Monthly 2020 College Rankings
Washington Monthly – August 31, 2020
The Washington Monthly magazine today released its 2020 College Guide and Rankings, the socially conscious alternative to U.S. News & World Report. While U.S. News rewards colleges and universities for their wealth, exclusivity, and prestige, the Monthly ranks them on how well they serve the country as a whole…
World University Rankings 2021
Times Higher Eduation – September 2, 2020
THE World University Rankings 2021 include more than 1,500 universities across 93 countries and regions, making them the largest and most diverse university rankings to date. The table is based on 13 carefully calibrated performance indicators that measure an institution's performance across four areas: teaching, research, knowledge transfer and international outlook.