High School Counselor Week
Weekly stories, facts, trends, and other information from around the country
Subscribe to our Weekly Emails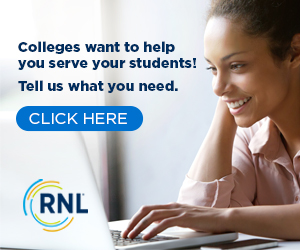 Survey: Counselor Preferences for College Information
Ruffalo Noel Levitz and High School Counselor Marketing (publisher of HSCW) are surveying high school counselors to understand your preferences for college information. The survey will take 10 minutes to complete. Data will be reported in aggregate, and no respondent will be identified. Aggregate results will be summarized and may be shared with counselors and institutions. This information will not be used for sales purposes, and you will not be contacted about your responses to this survey.
We greatly value your participation and perspectives!
How Does the Admission Review Timeline Work?
Georgia Tech Admission Blog – September 10, 2021
Have you ever wondered how the Macy's Thanksgiving Parade works? Or how sneezing works? What about the Manhattan Grid? One of my favorite podcasts has got you covered. Stuff You Should Know indulges your curiosities about the stuff you didn't know that you didn't know. But, in over 1600 episodes, it seems there's one question they still haven't answered: How does the college admission review timeline really work?
Count Me In — Extracurriculars
Tufts Admissions Blog – September 15, 2021
Any activity done outside of the classroom can be described as extracurricular, but there are some limits on what you should list in this section. Read below to see if it counts!