High School Counselor Week
Weekly stories, facts, trends, and other information from around the country
Subscribe to our Weekly Emails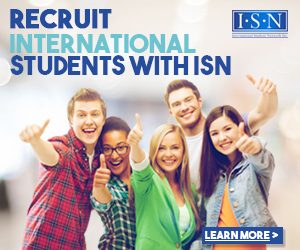 10 Pieces of essential admissions lingo… and what you need to know about them
Tufts Undergraduate Admission – September 4, 2020
I'll be the first to admit it: college admissions can be a little buzzword-y sometimes. When I was in high school, I remember internally groaning as I heard admissions officers spew what felt like the same words over and over…
Our Top Ten Application Tips for 2020
Tulane University Admission Blog – September 2, 2020
One thing you can always count on us for at Tulane is transparency. We believe there should be no 'secrets' in the college application journey.
The Basics of College Admission
Georgia Tech Admission Blog – September 2, 2020
Each summer we host a program for faculty, staff, and friends of Georgia Tech who have kids in high school. This has come to be known as 'Admission 101.'
American Academy of Sleep Medicine Organizes First-Ever Student Sleep Health Week
Tyler Morning Telegraph (TX) – September 8, 2020
One of the best ways students can prepare for success this school year is to commit to getting the healthy sleep they need to learn, function and grow. Yet, more than half of parents (57%) with school-age children say that they have a child or teen who does not get enough sleep on school nights…
College Quarantine Breakdowns Leave Some at Risk
New York Times – September 9, 2020
Colleges are trying to isolate students who have the coronavirus or have been exposed to it, but they are running into a host of problems.