High School Counselor Week
Weekly stories, facts, trends, and other information from around the country
Subscribe to our Weekly Emails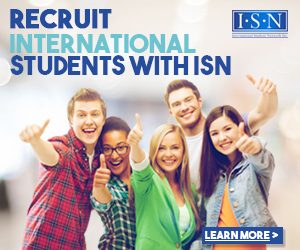 Report: One of the Biggest Obstacles to Remote Learning? Finding a Quiet Place to Work
EdSurge – July 22, 2020
The survey found that students report being less likely than teachers to have a consistently quiet place to work. Furthermore, parents are much more likely to say that their children have a quiet environment than the students themselves.
State schools want to hire more counselors amid budget woes
EdSource – July 27, 2020
With students facing ever-growing levels of depression and anxiety as the pandemic wears on, nearly everyone agrees that school districts need to expand their mental health services. But budget uncertainties have stymied school districts' efforts to hire more counselors and psychologists, leaving mental health advocates worried that thousands of students in California won't receive the help they need.
Students Are Spreading Covid-19 Off Campus. Here's How Colleges Can Stop It.
The Chronicle of Higher Education – July 23, 2020
In recent weeks, Covid-19 cases have exploded among people in their 20s and 30s. Public-health officials say that's partly because of so-called superspreader events, including gatherings of college students in off-campus houses, fraternities, and bars. Confronted with social-media posts showing crowds of students dancing and drinking together in defiance of local orders, colleges have been forced to zero in on what's happening just outside their borders.