High School Counselor Week
Weekly stories, facts, trends, and other information from around the country
Subscribe to our Weekly Emails

Teens Are Still Vaping Flavors, Thanks To New Disposable Vape Pens
NPR – February 17, 2020
Efforts to stem the tide of teen vaping seem to be a step behind the market. By the time Juul pulled most of its flavored pods from the market in October of 2019, many teens had already moved on to an array of newer, disposable vape products.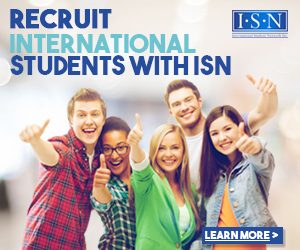 SAT vs. ACT: Which College Admissions Test Should You Take?
University of the Cumberlands Blog – February 13, 2020
Most colleges and universities will accept either the ACT or SAT as an admissions test. If you have a choice between one or the other, you probably wonder which one you should take. Or even if you should take both.
The Truth About 3 Common ACT, SAT Strategies
U.S. News & World Report – February 17, 2020
Many myths abound regarding which strategies can score you the most points on the ACT and SAT. Learning more about testing techniques will help you know which claims to take seriously and which to ignore.
None Of The Above: Test-Optional Movement Targets More Than Just SAT, ACT
NPR Illinois (LISTEN) – February 17, 2020
The National Center for Fair and Open Testing (FairTest.org) tracks this growing trend. Our education reporter Dusty Rhodes had a wide-ranging conversation with the center's executive director. Transcript Provided